group Supported Employment
Group Supported Employment is available in Hereford on our main campus.
Many of our Direct Support Professionals (DSP) are bilingual.
Echoing Hope Ranch places a high value on assisting people with autism in paid and unpaid (volunteer) employment opportunities.
The best indicator of a high quality of life is the ability of a person to work in a productive job, earn money, and spend their money in the manner in which they choose. Each person's program is based on his or her specific interests and needs. It is driven by an Individual Support Plan (ISP) that outlines measurable, observable goals.
Participants in Echoing Hope Ranch's Supported Employment program work in a variety of roles. Located in the heart of Hereford, EHR is home to a variety of animals including chickens, peacocks, pigs, goats and sheep, rabbits and a miniature horse. Participants help care for the animals by feeding, walking, cleaning the animals pens and sometimes entertaining the animals as well.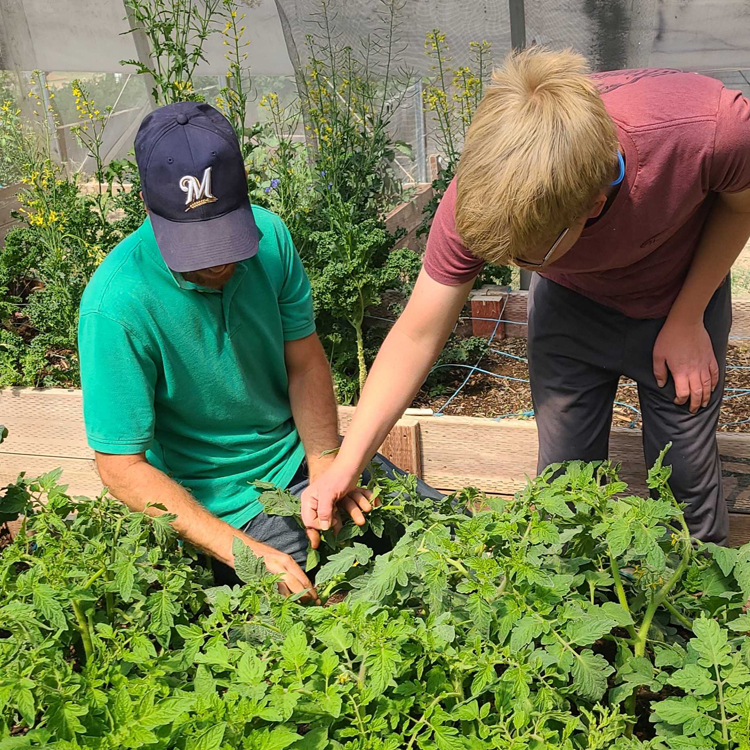 EHR also has an active agricultural program encompassing two greenhouses, attendance at local farmer's markets, a community based agricultural program which provides fresh produce to local families. Coming soon to EHR's agricultural efforts is a garlic crop and an orchard. There is always lots to do at the ranch like sort bank seeds, rake, paint and help the produce grow. 
Our goals with the program are:
To provide long-term, ongoing support for participants.
To provide an integrated community work setting.
Participants are always supervised.
The work environment is intended to allow participants maximum interaction among diverse populations.
Participants are paid minimum wage.