A Community of Hope
Conceived as a community of hope, Echoing Hope Ranch is a place where people with autism and other developmental disabilities can be productive in a peaceful, supportive environment. Our extended Echoing Hope Ranch family provides residential and day program services near the San Pedro River as well as in-home respite and habilitation and employment services in Sierra Vista, Bisbee, Pima County and surrounding communities. Please join us in our endeavor to continue to build this wonderful project.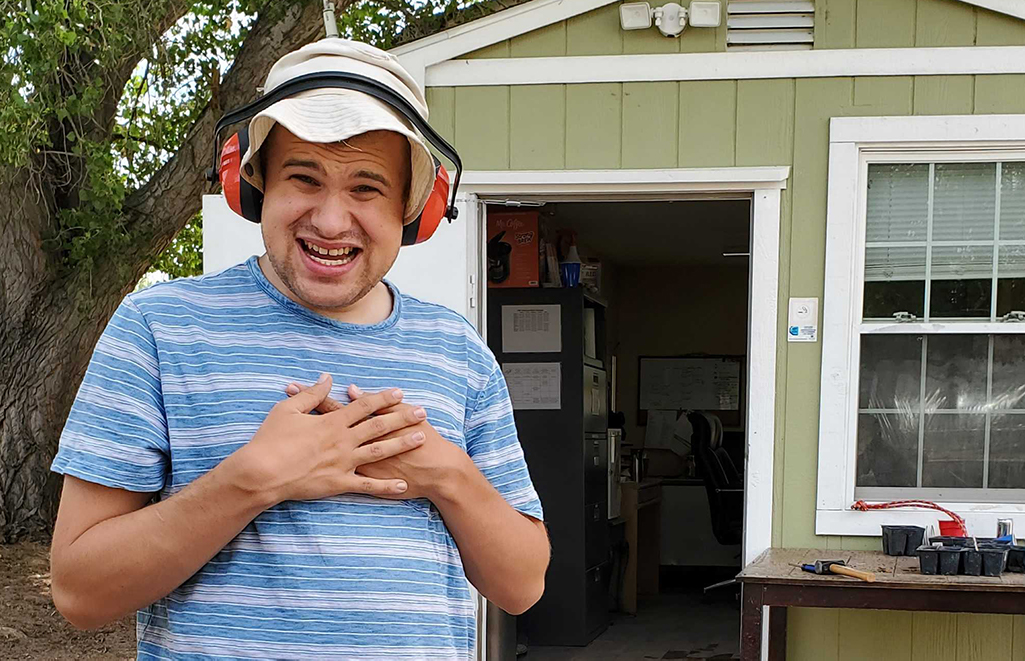 "John has lived at Echoing Hope for 8 years now and has blossomed there.  He's always up for an outing but also loves to spend some weekend time just kicking back on the couch, listening to music and relaxing."
Here's a look at what our DTA (Day Treatment and Train, Adult) program is up to this week:
...